An Overview of our Equipment
Head Handling Cart
TubeMaster®'s Head Handling Cart is a custom-designed and manufactured powered mobile cart that allows reactor owners to remove and replace reactor bottom heads with superior safely and efficiency.
The Head Handling Cart…..
Gets rid of cart tracks that are a constant trip hazard
Increases workplace safety by eliminating risks associated with chain falls, come-alongs, and pinch bars
Avoids damaging gaskets and critical mating surfaces
Reduces labor needed to safely remove and replace reactor bottom heads
TubeMaster®'s Head Handling Cart is engineered to fit into tight spaces with limited vertical and horizontal clearances. Custom designed and built by TubeMaster®, our Head Handling Cart directly removes the bottom reactor head in a safer manner while providing more accurate positioning compared to chain falls and come-alongs. Simple and safe to use, it requires minimal staff to take the head off and put it back on.
The operator has complete control of the head relative to the bottom of the reactor at all times and with superb precision placement control in both horizontal, vertical, and rotational directions. This precision movement capability ensures seals and sealing surfaces are not damaged during head work even if the ground is not level.
The capabilities of this equipment allow it to perform in harsh environments as low as -40 degrees F (-40C) and up to 130 degrees F (54.4C). Let TubeMaster® transform your plant's entire safety culture and make it better.
HopperMaster™
Stop rain from getting onto expensive catalyst and into your climate controlled reactor with custom designed and manufactured HopperMaster™. TubeMaster®'s solution to common catalyst handling hopper issues.
HopperMaster™…..
Eliminates Line-of-Fire safety issues
Water / Rain tight sealed lid, hatch, and reactor connection
Screens catalyst by removing dust and fines
Minimizes dust creation as catalyst passes through hopper
Remote control pendant for in-reactor use while dispensing
Pneumatic and manual controls
Capacity to store and dispense up to 1.5 super sacks of catalyst
Dual side controls
Vacuum removal of dust and fines before entering the reactor
Air knives to blow dust off prior to dispensing catalyst
No slide gates to chop or damage catalyst
Drip edges and seals keep water out to keep your catalyst dry
Contact TubeMaster® and let us design a superior hopper for your catalyst handling needs.
SPA-CLS™ (SPA Catalyst Loading System)
The world's first automatic SPA Catalyst Loading System for SPA1 and SPA2 catalysts from TubeMaster®. Combining four of our best catalyst loading solutions in a device that delivers speed, quality and value while improving line-of-fire safety for SPA process owners.
Using our patented OLE'™ (Outage Loading Equipment) catalyst loading sleeves to control catalyst loading with an opening slightly larger than the maximum catalyst pellet dimension, SPA-CLS™ can load more catalyst in the same volume tube than other methods with improved pressure-drop kurtosis. OLE'™ is engineered to load to the correct outage without vacuuming and significantly reducing wasted catalyst.
Spa-CLS™ utilizes OLE'™ beneath our patented JAC™ (Just Add Catalyst) loading device. JAC™ loads catalyst by putting minimal energy into the bridge that forms directly above each tube allowing pellets to enter each tube slowly, but overall faster, since JAC™ loads every tube at the same time.
Spa-CLS™ also includes a custom manufactured hopper for catalyst storage and distribution with optional weatherproofing. The hopper is integrated into a common frame with a screener under vacuum to remove dust and fines. The screen is engineered to be gentle on the most friable catalyst. SPA catalyst is loaded by a single operator using a remote-control pendant to control catalyst flow through the screener and hose onto the tubesheet. An optional engineered final hose end screen is available. Spa-CLS™ uses air logic to cause JAC™ to perform loading while the screener incorporates an internal air makeup system to allow dry plant air to displace air vacated by the vacuum, thus maintaining low humidity for hydroscopic SPA catalysts making Spa-CLS™ the best choice for intrinsically safe required locations.
Our World Record
for 100% Perfect Safety
0 Time Away From Work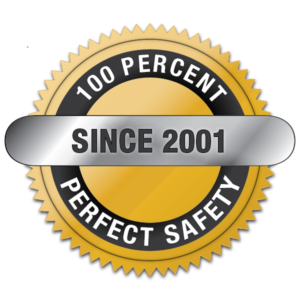 0 Job Transfers
0 Restrictions
0 Recordable Cases
0 Injury | 0 Illness | 0 Fatalities
Do you have a supplier
diversity program?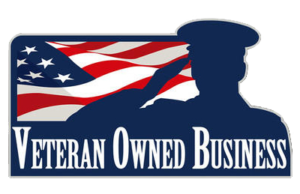 TubeMaster®, Inc.
is a proud veteran-owned company.
Over 10,000,000
Tubes Served
"The contractor is the muscle,
TubeMaster® is the Brain."

Sherman Ko,
EO Plant Manager, Formosa Plastics