An Overview of our Services
Catalyst Handling
TubeMaster® is equipped with the world's fastest field-tested catalyst handling technologies. We raise the bar for safety, quality, and speed by executing each critical-path step, including each link between the steps, as a service provider on multi-reactor projects.
TubeMaster® has been executing catalyst handling services since 2001. During our very first project in 2001, we set the plant record for time savings by completing a full catalyst turnaround in seven (7) days. This beat the previous record of eight and a half (8.5) days.
Every step is accomplished using our numerous patented and patent-pending TubeMaster® technologies, each of which we invented.
TubeMaster® can provide…..
Tube Loading Studies
Catalyst screening
Catalyst unloading
Reactor cleaning
6-tube automatic computerized swab blowdown with verification
Catalyst loading
10-tube Blowdown and pressure-drop testing
Thermocouple testing
TubeMaster® serves clients with…..
Multi-Tubular Reactors
Pilot Plants
Fixed Bed Reactors
Reformers
Convertors
Our safety culture is driven by continuous improvement and respect, which has resulted in a 100% perfect safety record since 2001. Our experience and expertise is used by major industry designers to make plants safer and easier for catalyst handling services. Our attention to detail and creative ability has led to orders for customized reactor plant service equipment deployed at client's facilities around the globe.
Emergency Reactor Services
When reactors do not operate as expected, TubeMaster®'s Emergency Reactor Service is the fastest solution to…..
Locate miss-loaded tubes
Blowdown to remove dust
Pressure-drop testing
Thermocouple tube testing with the patented ThermoCoupleMaster™ zero leak seal
Partial catalyst repacks
Custom tube loading
Coke layer disruption
When post-ignitions and other reactor performance issues arise, clients who used other contractors to load their reactors quickly question the loading quality, especially when low-skilled or contract labor was used. Such problems need fast action, but fixing the problem requires shutting down the plant, cooling it down for entry, finding and fixing the problem, then heating up and start-up. In some cases, if the problem is missed again, the plant will have to shut down and repeat the same steps, resulting in substantial lost revenue and profit.
TubeMaster® can blowdown and/or pressure-drop test a specific amount or 100% of the reactor tubes the world's fastest available technology and equipment. Our laser tracking technology ensures every requested tube is tested. Each of our TubeMaster® TTD™ (Tube Test Devices) can test up to ten tubes at once.
TubeMaster® has the resources of both equipment and skilled personnel which can be mobilized anywhere in the world to respond to your reactor emergency.
Contact TubeMaster® to learn more about how we can even pre-stage equipment on-site to allow for even faster response time when mission critical options are needed.
Tube Loading Study
The Tube Loading Study provides reactor process owners updated measurements of critical catalyst-packed tube parameters. Knowing these parameters in advance allows for improved catalyst selection to better match specific process requirements. Each test tower tube is loaded per a client-specific loading profile including exact catalyst retention devices (springs, clips, bars, strips, etc.) to create realistic reactor loading. TubeMaster® metrology for weight, particle, size, pressure, and distance are carefully selected and calibrated to ensure accuracy and quality standards. The Tube Loading Study is designed with maximum flexibility by incorporating identical tube or tubes as the client reactor to be loaded in terms of material, length, and inner diameter.
Design & Build
TubeMaster® designs and builds custom plant equipment in-house for catalyst handling.
TubeMaster® design services include…..
Preliminary Scoping Studies are a cost-effective means to create preliminary specifications. Clients obtain customized plant machinery faster and for lower costs when using TubeMaster®'s design/build model. Preliminary Scoping Studies help your colleagues in purchasing and let TubeMaster® deliver improved value by partnering in a collaborative design/build project.
TubeMaster® designs custom plant equipment for catalyst handling by creating value that eliminates line-of-fire safety issues; are simple to use; decreases the use of labor; are automated; include efficiency-based 3D CAD solutions and finite element analysis.
TubeMaster® even designs their own User Manuals specific to each piece of equipment.
TubeMaster® build services include…..
QA/QC materials sourcing and controls
AWS certified welders
ASME –R pressure vessel stamp
Carbon steel, Stainless steel, Aluminum, Titanium
Client witness inspection
Expert Consulting Services
TubeMaster® provides consulting to reactor, catalyst and plant process designers. Our unique and extensive field experience has given us special insight when designing reactors and associated processes. This experience allows TubeMaster® to make recommendations for efficient catalyst management over the life of the reactors with respect to catalyst change. TubeMaster®'s Expert Consulting Services has been praised for making improvements that often cost very little in the design phase but reap cost-saving benefits over decades of planned use.
TEAM Safety System ™
TubeMaster® holds a 100% perfect safety record since our formation in 2001. We created the TEAM Safety System™.
TubeMaster® has applied the same creative culture of teamwork and respect that invented and deployed our field-proven innovations around the world to the issue of safety. Specifically, we address how we manage and lead temporary workers and others while ensuring they are safe while working on a project.
TubeMaster® has developed its TEAM Safety System™ to lead those in the casual ad hoc labor market to be more successful both with respect to the project and for safety. TubeMaster® accomplishes this by setting an even higher standard for safety that what is required. Along with our team-building methods and proprietary tools, we can source even the most temporary of labor onto a project with skills and safety performance far above the typical worker.
Our World Record
for 100% Perfect Safety
0 Time Away From Work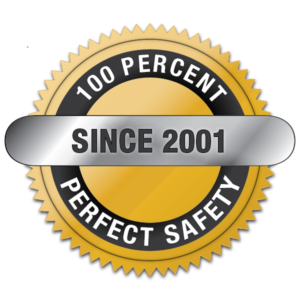 0 Job Transfers
0 Restrictions
0 Recordable Cases
0 Injury | 0 Illness | 0 Fatalities
Do you have a supplier
diversity program?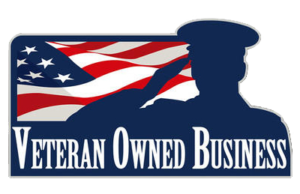 TubeMaster®, Inc.
is a proud veteran-owned company.
Over 10,000,000
Tubes Served
"The contractor is the muscle,
TubeMaster® is the Brain."

Sherman Ko,
EO Plant Manager, Formosa Plastics