An Overview of our Technology
TubeMaster® Test System™
The patented TubeMaster® Test System™ is the disruptive technology that our company was founded on in 2001 and launched TubeMaster® into the catalyst-handling industry.
Our technology includes…..
TTD™ (Tube Test Device)
Each patented TTD™ can test ten (10) tubes at once and includes a laser to measure its' location in every row so no tube is missed. The TTD™ also has an 11th channel umbilical to test single tubes. The patented and proprietary designed software removes operator input to ensure high test quality data.
The TTD™ is engineered to…..
Laser track so that it links every test to each tube. Every tube is tested.
Eliminate the need for sample average testing.
Produce the precise flow exceeding the accuracy of mass flow controllers to ensure accurate results. Critical when testing and using a pass/fail specification of just a few percent.
Provide "one-touch" automatic operation for use by low-skilled labor under supervision.
Be used test tubes in the most limiting space conditions, including upside-down operation, all the while setting records for speed, quality, and accuracy.
We can reduce typical testing schedules 50%-75%.
ABS™ (Automatic Blowdown System)
Each patented and proprietary ABS™ computerized device can blowdown dust from ten (10) tubes at once to remove dust from even the dustiest catalyst under computer control. Our ABS™ is capable of holding back even high blowdown pressure for dust removal.
SwabMaster™
TubeMaster®'s SwabMaster™ is the most efficient method to remove swabs (pigs). SwabMaster™ is a multi-channel computerized swab blow down system that electronically verifies that each swab has exited the tube, eliminating the need for multiple visual inspections. SwabMaster reduces the swab blow down schedule 50%-75% and decreases labor by over 50%.
GritMaster™
GritMaster™ is a patented and proprietary hands-free single or multi-channel device used to perform grit blasting from the bottom tubesheet. The hands-free nozzle never requires an operator to touch the nozzle or its hose, thus reducing the risk of injury. TubeMaster®'s anti-blowback feature prevents a tube from becoming pressurized before a blowback condition can develop. Our patented alignment method ensures that the nozzle is precisely aligned with each tube representing a 700% increase in alignment accuracy over hand-held devices.
OLE'™ (Outage Loading Equipment)
Save money, time and use less catalyst with our patented OLE'™ loading sleeves that are capable of loading more catalyst to virtually any outage.
TubeMaster® OLE'™ loading sleeves…..
load more catalyst
have less attrition and less dust
have more uniform pressure-drop test results
have fewer corrections using your pass/fail specification
OLE'™ achieves precise outage control not possible with other traditional loading methods. OLE'™ eliminates the need for vacuuming. In many cases, OLE'™ can load to outage, even outages far outside of the ability of competitive devices.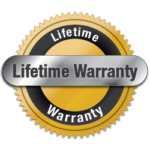 Are you frustrated using inferior catalyst loading sleeves from competitors which can separate and become lost in reactor tubes? Why tolerate other sleeves that fail, only to result in lower reactor performance, post ignitions, and lower profits when you have a superior choice in devices?
Our high-quality sleeves do not separate. TubeMaster® offers a lifetime warranty on OLE'™ loading sleeves to clients provided TubeMaster® performs the pressure drop testing and the sleeves remain in continuous use. TubeMaster® will repair or replace any OLE'™ device for reasons of defective workmanship or material failure at no cost to the client.
Laser Tracking and List-to-Fix™
With TubeMaster® patented Laser Tracking, reactor stakeholders can finally ensure their contractor never misses a tube.
How much do you really value your production?

Our laser measures the location of every tube tested and links it automatically to each pressure-drop test, so clients know for sure which tubes pass and which tubes fail. A colorized graphic is updated in real-time so you can see the test status at all times. Our powerful software includes our proprietary List-to-Fix™, which is used to identify every laser located tube that fails the pressure drop test specification.
The high cost associated with missing a single tube, which can lead to post-ignition at the worst (and unconverted feedstock at a minimum) is eliminated with the TubeMaster® List-to-Fix™. Failing to fix out of spec tubes costs clients up to seven days of operation to shut down, cool down, open the reactor, find and fix the bad tube, and return the reactor to operation. Other scenarios include operating for months with reduced performance in an uncertain global chemical market until the next catalyst change.
LanceMaster™
TubeMaster®'s LanceMaster™ is the safest and fastest air lance available in catalyst-handling today. Utilizing customized nozzles, LanceMaster™ eliminates line-of-fire safety issues common with traditional lances.
OutageMaster™
If you prefer to use a template to load catalyst and opt to not use TubeMaster®'s OLE'™ loading sleeves, we can use OutageMaster™ to remove the upper portion of catalyst to the correct outage faster and with better outage specification control.
RowMaster™
TubeMaster®'s RowMaster™ is our patented method for a superior and faster way to keep track of each row in a reactor.
PlugMaster™
TubeMaster®'s PlugMaster™ is our patented improved device and method to temporarily mark tubes. Eliminates the need to paint bolts or getting plastic caps lodged into tubes and making corrections to the wrong tube. With PlugMaster™ clients finally have a professional solution to a common problem.
JAC™ (Just Add Catalyst)
JAC™ represents a family of catalyst loading devices that do not use vibration to convey friable catalyst into tubes. JAC™ devices are customized to load by bulk or by charge, so either way, you get a superior and gentlest conveying method available today. Contact TubeMaster® to discuss customized alternative loading options.
ThermoCoupleMaster™
Reliable reactor operations depend on accurate thermocouple performance. TubeMaster®'s patented ThermoCoupleMaster™ device uses a new sealing method to ensure an excellent seal around the thermowell wire during pressure-drop testing. With ThermoCoupleMaster™ you can be confident that operation temperature data is always valid.
ThermoCoupleMaster™ works for all sizes of tubes, thermowells, wires and other test ports.
Our World Record
for 100% Perfect Safety
0 Time Away From Work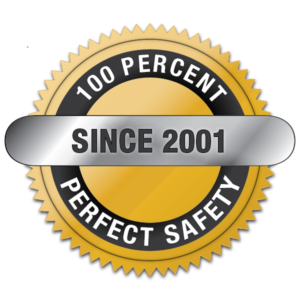 0 Job Transfers
0 Restrictions
0 Recordable Cases
0 Injury | 0 Illness | 0 Fatalities
Do you have a supplier
diversity program?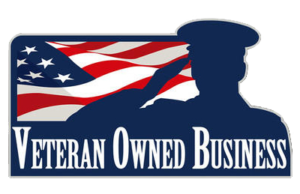 TubeMaster®, Inc.
is a proud veteran-owned company.
Over 10,000,000
Tubes Served
"The contractor is the muscle,
TubeMaster® is the Brain."

Sherman Ko,
EO Plant Manager, Formosa Plastics